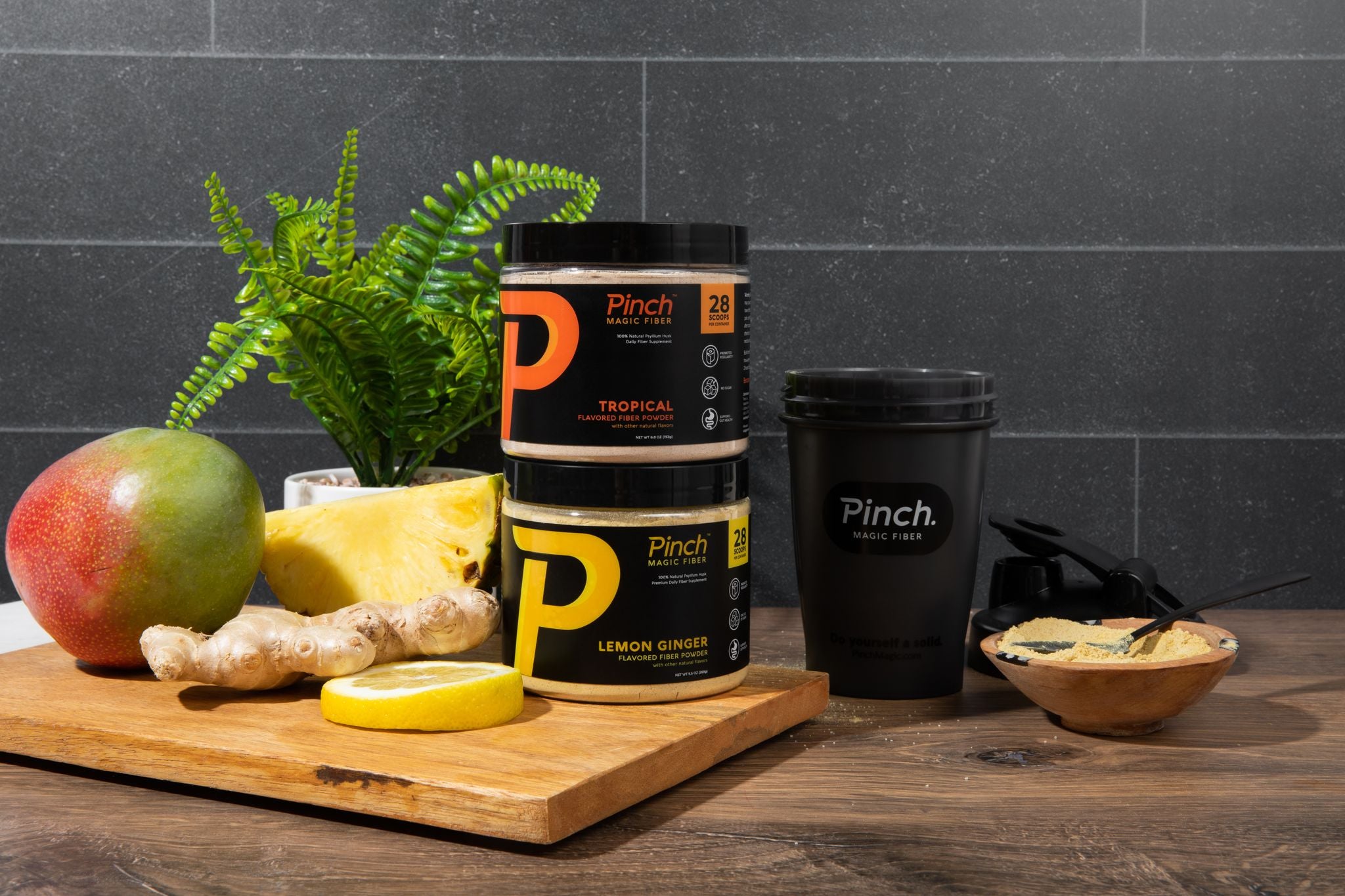 The Magic of Pinch
Our goal was to make a kickass product that tastes amazing and works like a charm, but contains only what is absolutely necessary. Unlike others, we do not include 'fillers' and we are not bulking up the product with a shitload of sugar or artificial crap.
Standards + Requirements
From the start, we've insisted on extreme quality of ingredients and adherence to a variety of purity and dietary requirements. Every ingredient and every batch is thoroughly tested to ensure Pinch exceeds industry standards.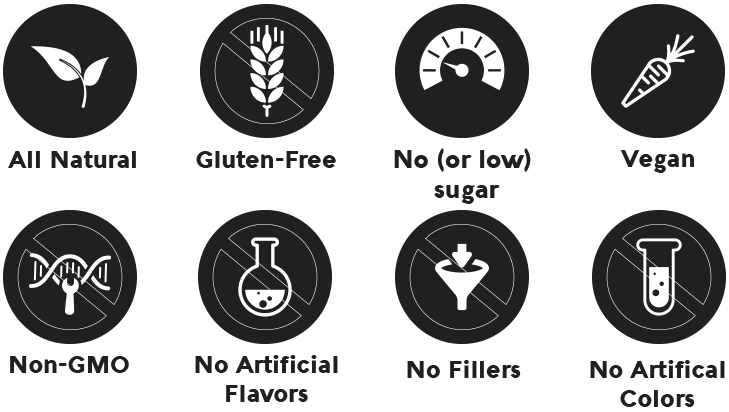 Ingredients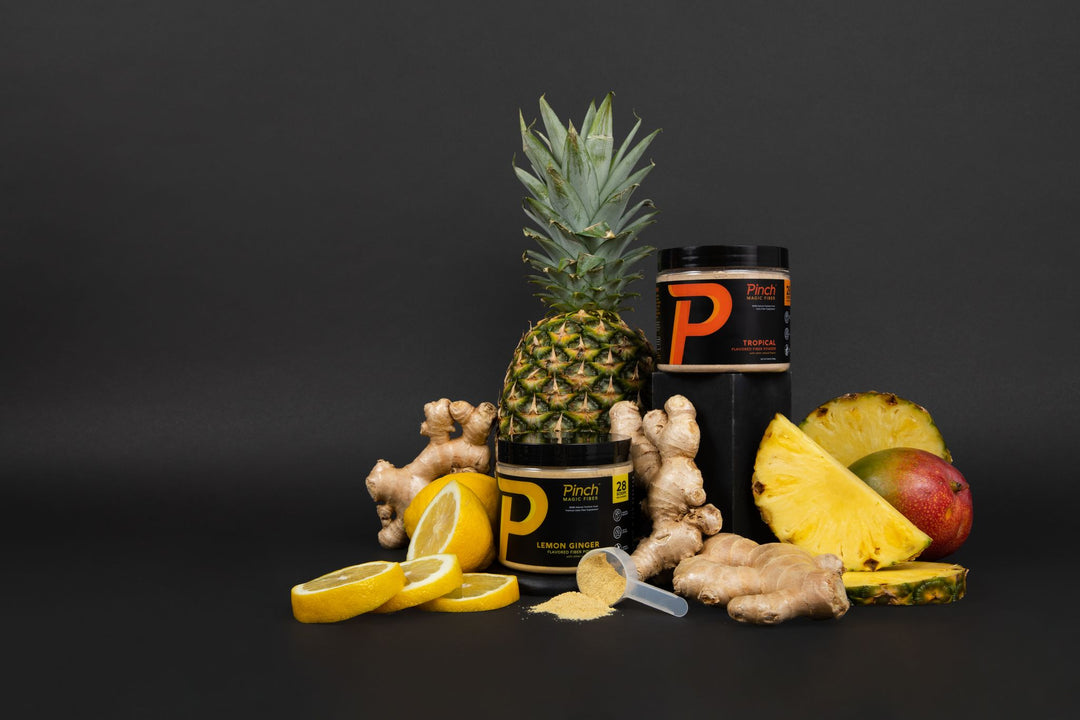 All Pinch Fiber
All Pinch features extremely high quality Ispaghula (Psyllium Husk) powder, a premium source of the tried, tested, and proven fiber.
Pinch is also subtly sweetened with just a touch of natural Stevia Leaf Extract and a light citrus touch from all-natural citric acid.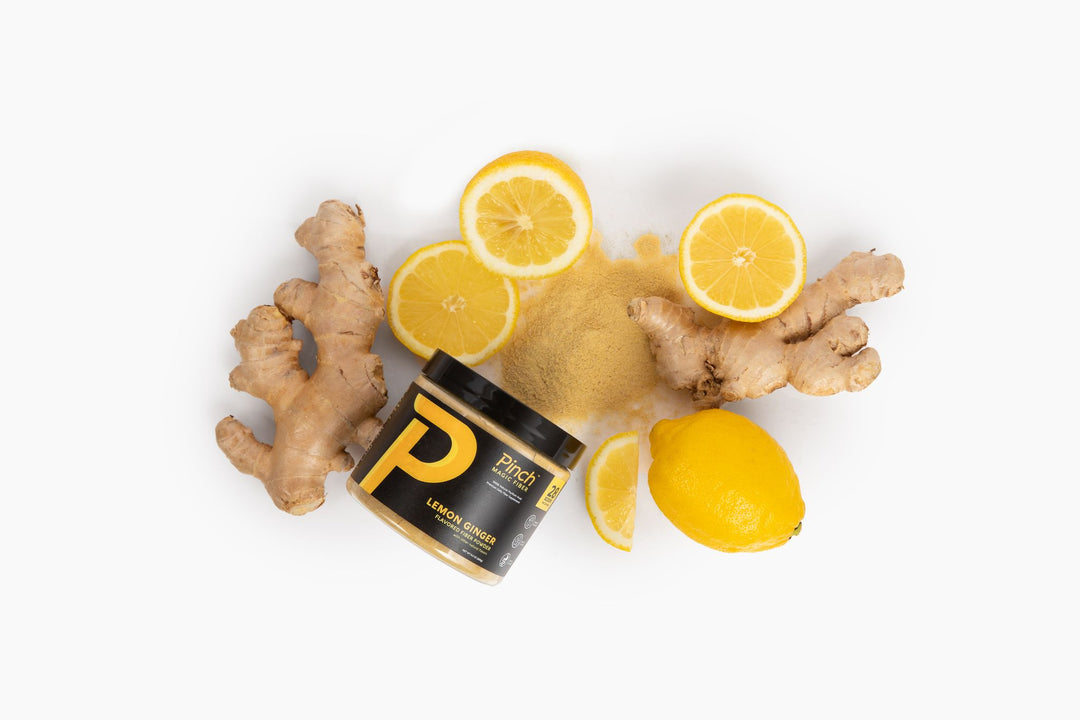 Lemon Ginger
Ginger Root to help with digestion and adding to the flavor profile, along with natural lemon flavoring and natural citric acid.
Turmeric & Annatto, known for a variety of health benefits, also provide a natural coloring.
3g of organic cane sugar help with just a touch of sweetness, rounding out the flavor profile.*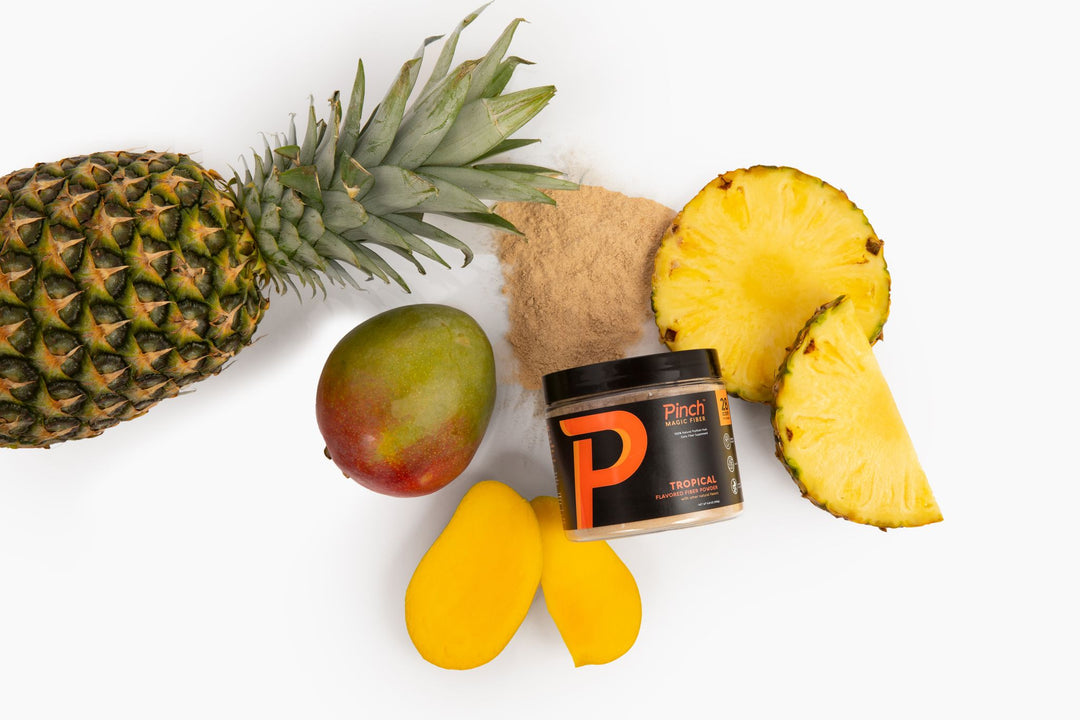 Tropical
Beet Root, another source of fiber with a variety of health benefits, also adds a hint of natural coloring.
Bromelain, an enzyme found in pineapple stems, adds potent anti-inflammatory and anti-swelling properties.
The Tropical version also provides 100% DV of Vitamin C and Vitamin D for immunity and digestive health.*